Cases and Transactional Matters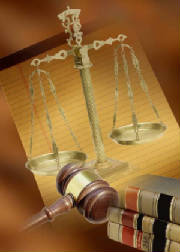 Although each case is different, and no attorney can or should guarantee a result in your particular case or issue, below are a few of the more recent and/or significant cases and transactional matters Mr. Denison has handled:
Jury verdict, defective construction and breach of contract action, $370,000 award
Federal action for $1.8M defective repair and loss of use of Mitsubishi Diamond jet, SETTLEMENT
Federal $7.8M Qui Tam Action, local counsel, SETTLEMENT
Injunctive relief obtained in restrictive covenant action against former employee of company, SETTLEMENT
Motion to Dismiss at pre-trial hearing GRANTED, ERISA action $56,000 claim
Shareholder agreement and non-compete lawsuit for owner/highly compensated executive, injunctive relief GRANTED, followed by SETTLEMENT
Breach of employment contract for highly compensated executive, SETTLEMENT after WIN on summary judgment motion
Federal FLSA action, local counsel, SETTLEMENT
Summary Judgment GRANTED for defense in federal diversity tort action
Defense Verdict on $275,000 insurance coverage claim, affirmed on appeal
Injunctive Order GRANTED and SETTLEMENT, $1.2M proprietary customer data on behalf of Florida mining company
Judgment in favor of client after three day trial in federal court for breach of contract and violation of non-competition agreement, $113,000 award
Defense Motion to Dismiss GRANTED on day of trial on procedural grounds in insurance coverage action
Summary Judgment Motion GRANTED in part on amount of coverage on a policy, case still pending
Counsel, registration of family of trademarks for corporation, 8 marks, USPTO
Counsel, aided in merger of temp agencies with over 1,000 employees
Wrongful Foreclosure, SETTLEMENT
Wrongful Foreclosure and breach of servicing contract, SETTLEMENT






Please contact Mr. Denison directly for more information on the cases he has handled. This list is NOT comprehensive given the number of years in practice. For PERSONAL INJURY DEFENSE AND PLAINTIFF SIDE CASES , please contact Mr. Denison directly for information on results and types of cases handled.